Your Current Life Situation (YCLS)
About the Tool
Your Current Life Situation is an up to 32-item questionnaire assessing needs in 6 domains (economic stability, education, social & community context, health & clinical care, neighborhood & physical environment, and food).
See the tool.
Related Articles
LaForge K, Gold R, Cottrell E, Bunce AE, Proser M, Hollombe C, Dambrun K, Cohen DJ, Clark KD. How 6 Organizations Developed Tools and Processes for Social Determinants of Health Screening in Primary Care: An Overview. J Ambul Care Manage. 2018;41(1):2-14.
Tool Ratings
Click image to view larger.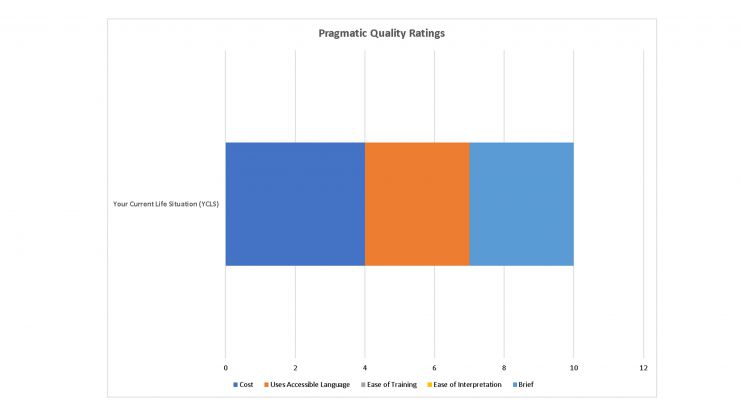 Note: No psychometric rating information is available.
---