Survey of Well-being of Young Children (SWYC)
About the Tool
The SWYC Family questionnaire is a 12-item questionnaire assessing needs in 3 domains (education, neighborhood/physical environment, and food).
See The Survey of Well-being of Young Children (SWYC) User's Manual.
Related Articles
Perrin EC, Sheldrick C, Visco Z, Mattern K. The Survey of Well-being of Young Children (SWYC) User's Manual. Version 1.01. Retrieved from https://www.floatinghospital.org/The-Survey-of-Wellbeing-of-Young-Children/Manual-Training-Resources. Published March 4, 2016. Accessed June 17, 2018.
Kells S. Introducing Screening for Family Risks in Young Children in Primary Care [capstone]. Amherst, University of Massachusetts. Retrieved from https://scholarworks.umass.edu/nursing_dnp_capstone/166/. Published 2018. Accessed July 24, 2018.
Iyer SN, Dawson MZ, Sawyer MI, Abdullah N, Saju L, Needlman RD. Added Value of Early Literacy Screening in Preschool Children. Clin Pediatr. 2017;56(10):959-63.
Phan TL, Curran JL, Abatemarco DJ. Disparities in parent confidence managing child weight-related behaviors. Patient Educ Couns. 2015;98(1):85-9.
Serres SK, Chen C. Utilizing trauma admissions as an opportunity to identify developmental and behavioral concerns. Am J Surg. 2017;214(4):661-5.
Tool Ratings
Click images to view larger.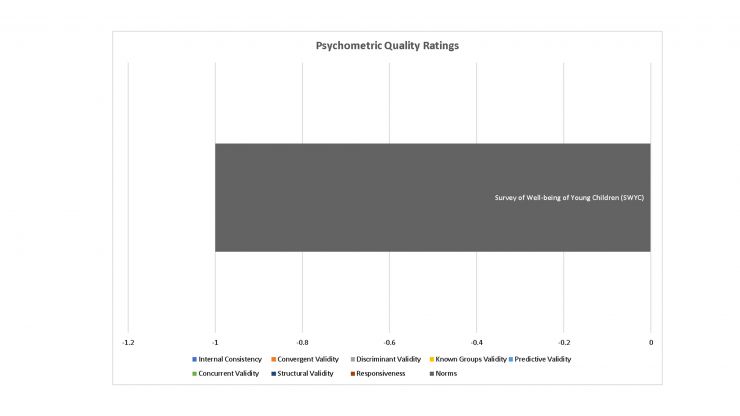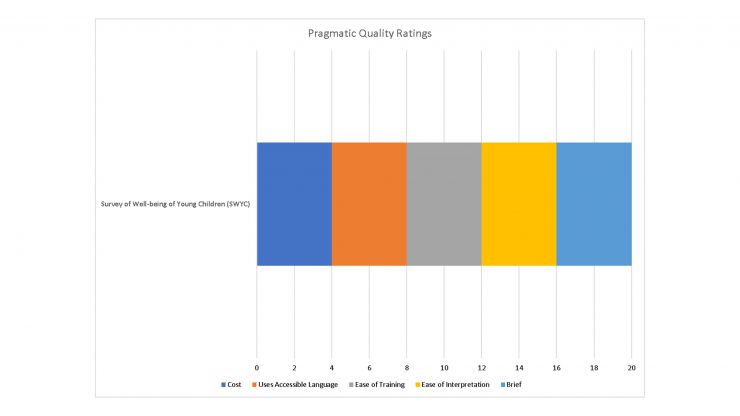 ---