Medical-Legal Partnership (MLP)
About the Tool
MLP is a 10-14 item questionnaire that addresses needs in 5 domains (economic stability, education, social & community context, health and clinical care, and neighborhood & physical environment).
See the MLP tool.
Related Articles
Taylor DR, Bernstein BA, Carroll E, Oquendo E, Peyton L, Pachter LM.
Keeping the Heat on for Children's Health: A Successful Medical-Legal Partnership Initiative to Prevent Utility Shutoffs in Vulnerable Children.
J Health Care Poor Underserved. 2015;26(3):676-85.
Tool Ratings
Click image to view larger.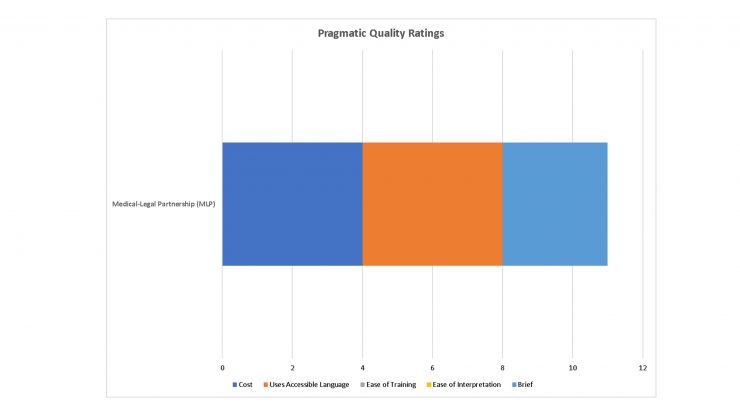 Note: No psychometric rating information is available.
---