About the Tool
The Health Leads Screening Form is a 7-item questionnaire assessing needs in 5 domains (economic stability, education, social & community context, neighborhood & physical environment, and food).
See the toolkit.
Related Articles
Berkowitz SA, Hulberg AC, Hong C, Stowell BJ, Tirozzi KJ, Traore CY, Atlas SJ. Addressing basic resource needs to improve primary care quality: a community collaboration programme. BMJ Qual Saf. 2016;25(3):164-72.
Berkowitz SA, Hulberg AC, Standish S, Reznor G, Atlas SJ. Addressing Unmet Basic Resource Needs as Part of Chronic Cardiometabolic Disease Management. JAMA Intern Med. 2017 Feb; 177(2): 244–52.
Tool Ratings
Click image to view larger.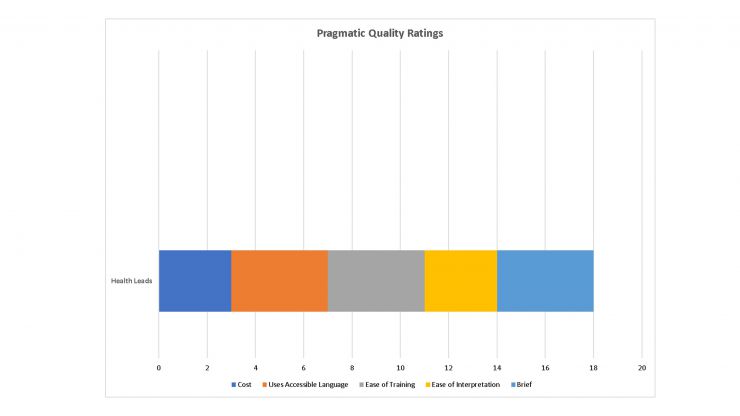 Note: No psychometric rating information is available.
---