Accountable Health Communities Health-Related Social Needs (AHC-HRSN)
About the Tool
The AHC-HRSN is a 10-item screening tool, with 16 supplemental questions, to identify patient needs that can be addressed through community services in 4 domains (economic stability, social & community context, neighborhood & physical environment, and food).
View tool worksheet.
Related Articles
Billioux A, Verlander K, Anthony S, Alley D. Stan­dardized screening for health-related social needs in clinical settings: The accountable health communities screening tool. Discussion Paper, National Academy of Medicine, Wash­ington, DC. 2017. https://nam.edu/wp-content/uploads/2017/05/Standardized-Screening-for-Health-Related-Social-Needs-in-Clinical-Settings.pdf. Accessed June 14, 2018.
Tool Ratings
Click image to view larger.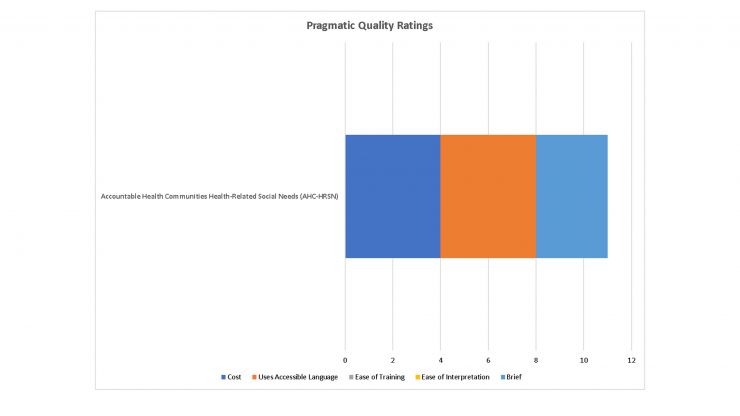 Note: No psychometric rating information is available.
---